You guys get Better Red Balls than Blue Balls. While the team name
is pretty sweet, their record is anything but. You're
kind of in a no-win here. If you lose (and against this team a tie
counts as a loss), you're dropping way down in this poll. If you win,
and another team beats better competition, you could get jumped.
- Live Power Poll
Well, there's that.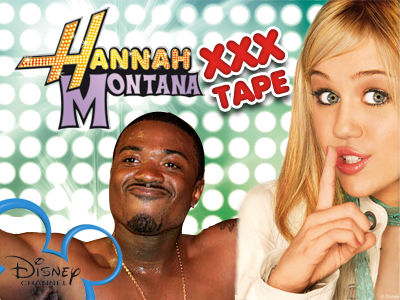 Unfortunately for Hannah, we Ray J'd their sex tape. And by that, we
mean we talked incredibly too much throughout the performance. But
hey, on the bright side, no night vision. In terms of our performance,
well, in the words of Gunplay, there was "
no
arm and hammer in our Hannah Montana
."
For the first time this season, we played solid, error free kickball
with our captain leading us off with a 3-run jack in the top of the
first. Having matched our scoring high for the season, our offense
went anemic; luckily our defense bailed us out and we ended up winning
3-1.
Last week's GMOT we openly wondered what winning tasted like and now
we can tell you. It tastes like dirt... because we play almost
exclusively on Field 3 and there are at least 10 dust storms per game.
Field 3 is the Sun Life Stadium of Gillis Park (for anyone not
familiar, that means it's terrible), but it's our home field, so we'll
love it regardless.
This week we play Suck My Kick, who we are unaware of, because there
are too many teams with Kick/Dick and Pitch/Bitch references. The only
thing we do know is that tonight, like every Thursday, the gameplan is
to get sloppy drunk and hopefully have enough willpower to make it to
Third Base.