Last week, Snap Lords came into our game with Toejammers riding pretty high. We'd gotten a win over SMK, everybody was firing on all cylinders, and we had our new shirts! We were ready to notch another win in our belt of glory and look awesome doing it!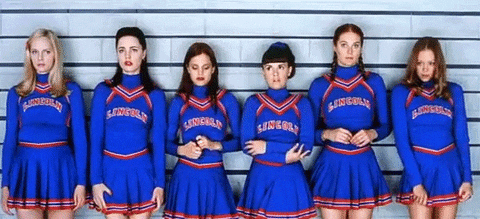 …And then the game started. Sometimes the fault lies with us not playing the way we should, and in some ways this game was no exception. There were plays we should have had and definitely mistakes we made. But I'm not gonna lie…some squirrely things happened at that game.
Regardless of the squirrely-squirrel, this game was basically a battle of the defenses. And like most defense-heavy games, it all comes down to whose defense gives in first. They were able to hold us from the win, but it was a single surprise kick launched into another field by Toejammers that sealed the tie.
This week we have a chance to redeem ourselves and then some! We're facing off against another team that we constantly trade wins with: Hannah Montana's XXX Tape! And like with SMK, these games are usually wild and clutch! This season Hannah has been DESTORYING their opponents. But not this game! It may be close, but we'll be looking to hand Hannah their first loss of the season!
Those high-fives could get awkward….