The day is finally here y'all! I don't know about Box Kicks $aaS, but us Ball Blastin Hood Rats have been looking forward to this game since we first got our schedule. And let me tell you, we are getting pumped like we're about to go to a 90's dance party where they're playing all the hits.
Why are the Ball Blastin Hood Rats so excited you ask? Well besides the fact that it's been a whole friggin week since we've been able to blast some balls, there's a special someone on the other side…a former Hood Rat if you will. I believe: "once a Hood Rat, always a Hood Rat", but he does have an excuse since he was on our team back when we were Snappin Da Base. Regardless, we're gonna make this game real special/awkward for Box!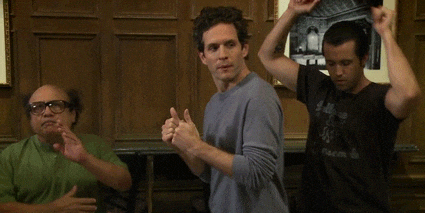 Last week we went up against Kick Their Balls, a righteous team of players. For reals, these guys were a blast to play against, even in all the mud. We're now at 2 and 2 for the season and looking to continue to tack on the wins for better positioning during playoffs. I'm sure Box will be looking to do the same, but I predict that going up against a rowdier-than-normal team of Ball Blasters will not make this the best week for them!