Man. OH MAN. If you didn't get to see Wednesday's game between us and The Big Laballskis, then you'll have to trust me when I say, you missed out on a heck of a game.
The Big Laballskis came out swinging with a series of obliterating kicks in the first couple innings that left us in a 6 run hole that I don't think anyone on either side was expecting.
Guess I was right when I said they could put the hurt on….But you can't keep Snappin' down for long! In a great come-back, we managed to get it together and close the game with a final 7-7 overtime tie. We'll chalk it up to one of those "performance under pressure" type things.
This week we get to meet on the field of brotherly love with games against P.E. Credit and SMK!!
We're pumped that we've pulled a double-header, rematch-and-Game-of-the-Week, "welcome to the thunder dome" night!! I mean, really. Could you ask for a better end to Hump Day?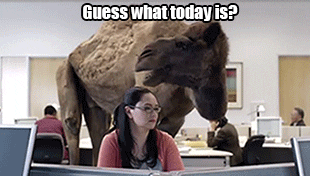 HUMP DAAAAY!!